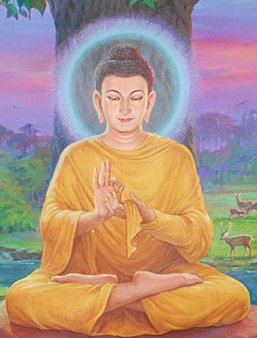 This website provides a digital reproduction of the authenticated Tipitaka texts from the Chaṭṭha Saṅgāyana CD published by the Vipassana Research Institute. Based at Dhamma Giri, Igatpuri, near Mumbai, India, the Vipassana Research Institute also publishes literature & disseminates information related to Vipassana Meditation Technique as taught by S.N.Goenka in the tradition of Sayagyi U Ba Khin.

Vipassana is a universal, scientific method towards purifying the mind. It is the practical essence of the teachings of the Buddha, who taught Dhamma - the Universal Law of Nature.

The Pāḷi Tipiṭaka is presented in many scripts so that the words of the Buddha are easily made available for all. Although all are in Unicode fonts, you may need to install some fonts and make some changes to your system to view the site correctly.
Please read the help page carefully for more information on setting up your system and also on how to use this site.
---
Windows Desktop software: You can now download the entire Chaṭṭha Saṅgāyana Tipiṭaka to run off your computer in offline mode. Click here for instructions.
iOS web app: You can navigate the Chaṭṭha Saṅgāyana Tipiṭaka using your iPhone, iPod Touch, or iPad. Click here for instructions.
Older Operating systems: Visitors using Windows 95/98 may not be able to view Unicode texts as it is not fully supported by these operating systems. The older VRI Roman site is still available. To use the VRI Roman site you will need to install the VRI Roman Pali fonts. Alternatively you may download an image of the CSCD3 disc (208 MB) and burn your own copy of CSCD3.
In case of difficulties in viewing the Pāḷi Text or if you notice any other errors on this site, please write to help@tipitaka.org describing the problem.